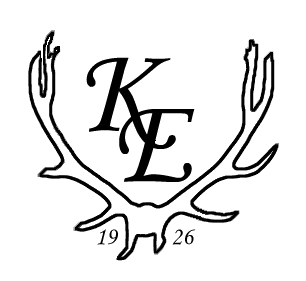 Kankakee, IL Lodge #627
IL EAST District No. 2540
Kankakee Elks Golf Club
Public Welcome
2283 Bittersweet Drive
Saint Anne, IL 60964
(815) 937-9547
Please feel free to come out and visit with us. We have a challenging 18-hole golf course which was rated four stars for 2004-2008 by Golf Digest. We also have a banquet facility to better serve our guests and members.
Lodge Officers
Exalted Ruler – Steve Luebeck
Leading Knight – Bob Schneider
Loyal Knight – John Hirt
Lecturing Knight – Lindell Altenberger
Esquire – Brian Lade
Inner Guard – Ron Young
Treasurer – Dennis Deany
Secretary – Rich Grillion
Chaplain – Casey Babinski
Tiler – Dennis Clarke
Trustee – Darwin Meier
Trustee – James Webber
Trustee – Larry Dawkins
Trustee – Phil Winiecki
Trustee – Jeff Kinkade
Lodge Facilities
Kankakee Elks Country Club
After an enjoyable 18 holes of golf be sure and visit our other onsite facilities. The "River Room" is available for banquets up to 300 people with a beautiful view of The Kankakee River. For banquet enquiries please call 815-937-1228.
Activities Club
Elks members can enjoy a game of pool or a game of cards with their buddies. Have some pop, eat some popcorn and have some great fellowship!
Room "627" Snack Bar
Come visit us in the snack shop before, during, and after a round of golf. The snack shop is fully stocked all summer long with several beverage options, snacks, and brats and hotdogs.
Lodge 627 Office
Have a question about your membership or Lodge functions? Come and see our friendly staff. We are in the lodge office Monday, Wednesday and Friday from 10am-2pm.